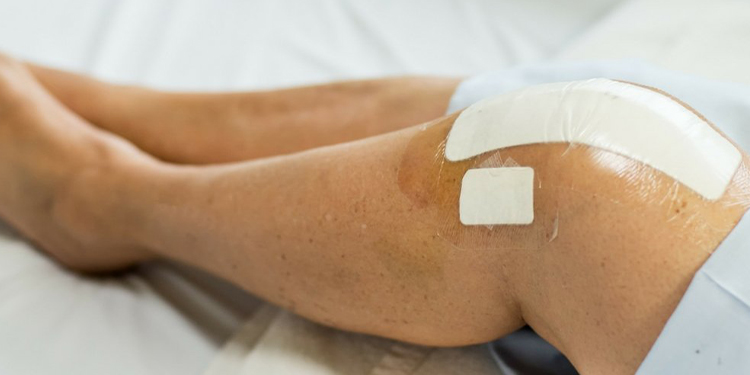 Continue daily jogging with hip replacement managed by Milad Hospital in Khoy City, one of the best hospitals at the best price.
Iran has always been a rather popular destination for people seeking medical care, especially those from the Middle East. Orthopedics is one of the medical areas where Iranian doctors have acquired profound knowledge and technology.
Whether small or large, orthopedic surgeries are performed with a high rate of success and safety in the country.
In this post we present an overview of knee replacement at Khoy Milad Hospital
WHAT IS KNEE REPLACEMENT?
Knee replacement or knee arthroplasty is an orthopedic surgical treatment for those suffering from arthritis, leg deformities, and an inability to work the knee well.
Surgery involves removing the knee joint and replacing it with an artificial joint.
COST OF TOTAL KNEE REPLACEMENT AT MILAD HOSPITAL IN KHOY CITY

While having a knee surgery would cost a fortune in many countries, Iran stands out in the front line of orthopedic destinations with the most affordable prices. A total knee replacement in Iran costs from $2,800 to $3,800.
and in this hospital costs from $1,600 to $2,000
However, the same procedure would cost around $50,000 in the US and $11,000 in the UK.
This price is also going through the roof in other Asian countries.
For example, the average price of this surgery is $12,000 and $7,000 in Thailand and India, respectively.
HOW IS TOTAL KNEE REPLACEMENT PERFORMED IN IRAN?
Depending on the patient's age and condition, general anesthesia, regional nerve block anesthesia, epidural, or spinal are used for the safe operation. The surgeon then makes either an incision between 6-10 inches or a big cut, depending on the surgical method.
The surgeon moves aside the kneecap, cuts away damaged cartilage and bone end, and replaces new metal and plastic implant. The surgeon either retains, sacrifices, or substitutes the ligament and restores the alignment of your knees. After checking the knees by rotating them, the surgeon will close the incision.
The procedure usually takes 2 to 4 hours. This is done in a private hospital or specialized orthopedic center. After surgery, you will need to stay in the hospital for 1-4 days.
KNEE JOINT REPLACEMENT RECOVERY
After the operation, you will need to stay at the hospital for around 3-4 days. You'll begin walking and sitting with the help of a physical therapist from the first day.
After you are discharged, your recovery period will begin at home. After 2-4 weeks, you'll be able to attend your work and resume your normal life.
During this period, you may expect some level of pain, discomfort, and stiffness. You can find out about postoperative care in the \"what to do after knee arthroplasty\" section.
WHAT TO DO AFTER KNEE ARTHROPLASTICS?
To get the most out of your surgery, you need to follow some post-operative instructions. These include:
Wear an artificial knee brace to move your leg during the recovery period;
Get regular physical therapy after surgery
Taking non-steroidal anti-inflammatory drugs (NSAIDs);
Take frequent deep breaths;
Several weeks after surgery, remove any stitches or staples;
Take an iron supplement
Have a nutritious and balanced diet;
Take antibiotics and blood thinners;
Do the suggested exercises at least twice a day;
Try to return to your normal routine as directed by your doctor;
Get an x-ray of your leg every year.