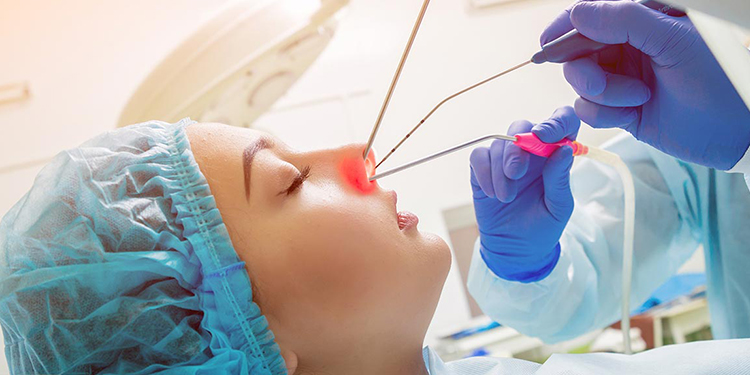 ENT TREATMENTS IN IRAN
Iran has a vast resource of specialists armed with the latest knowledge in the field of otolaryngology.
With a developed medical infrastructure, reasonable costs of qualified medical services and ENT, Iran is the perfect destination for foreigners who wish to receive high quality and affordable care.
in ENT.
We at Milad Hospital in Khoy city are ready to help you undergo ENT surgery or non-surgical treatments with the best ENT doctors in the region.
Cost of ENT surgery in Iran.
Cost is the main deciding factor for many people who choose Iran for medical treatment.
Milad hospital ear and throat surgery is available at a lower price compared with many hospitals .
and depends on the type of surgery, doctor, hospital, etc.
To get a quote for ENT treatment in Iran, contact us or fill out the online registration form in the menu.
ENT TREATMENTS IN MIlad hospital: ALL YOU NEED TO KNOW
Otolaryngology, commonly known as ENT (ear, nose and throat), is a branch of medicine that specializes in the diagnosis and treatment of diseases of the ear, nose and throat. In a broader perspective, it specializes in head and neck diseases and offers comprehensive services for all age categories, from infants to adults. Iranian ENT specialists are among the best in the Middle East and offer ENT services using the latest methods and technologies.
Treatment of chronic ear infections, tonsillitis, sinus problems, hearing loss, feeding, breathing and speaking problems, malignant and benign tumors of the ear, nose, throat, head and neck, acid reflux (GERD) and cancers such as oral cavity, salivary glands and skin cancers affecting the head, neck and nose are some common examples in major ENT care areas.
Among the wide variety of symptoms that can be associated with ear, nose and throat problems, the most common are listed below:
Dizziness, watery and itchy eyes, runny and itchy nose, nosebleeds, pain or swelling in the ears, ringing or buzzing (tinnitus), hearing loss, feeling of fullness or blockage in the ear, sore throat or inflammation, voice (laryngitis), pain in the jaw, excessive snoring that often wakes you up
To relieve difficult symptoms, our highly skilled ENT doctors with years of experience perform many useful procedures, including: maxillary sinus surgery, pediatric ENT surgery, head and neck surgery, and balloon sinusoplasty. It should also be noted that facial plastic and reconstructive surgery are also areas of expertise in ENT.
ENT has many subspecialties; each involves a different treatment. ENT subspecialties are as follows:
Otology: Otology focuses on the treatment of infections, diseases and injuries of the ear.
Rhinology: The main focus of rhinology is the treatment of disorders of the sinuses and nose to improve breathing and nasal function.
Laryngology: Laryngology focuses on treating infections of the throat and larynx to facilitate speech. Head and Neck Surgery: Head and Neck Surgery specializes in cyst, saliva, thyroid and parathyroid surgery and head and neck cancer.
Facelift - Facelifts refer to cosmetic procedures including rhinoplasty and facelifts, as well as reconstructive procedures such as jaw restoration.
Pediatrics: This branch of ENT specializes in problems that require treatment at an early age. These problems include breathing problems, adenoid or tonsil infections that need to be removed.